Dan's positive energy radiates. I noticed that anywhere he was, people were smiling. That's a rare and precious quality.
James Hurley, singer-songwriter
Dan Frechette is a musical force; As anyone who has ever met him can attest, he is a living, breathing folk festival who's songwriting has been appreciated by the likes of Bob Dylan, Tim O'Brien, Doc Watson, and David Bowie. Raised in the small town of Pinawa, Manitoba, where the vast prairies meet the Canadian shield, Dan took an early obsession with music to the extreme, garnering the attention of major publishing which signed him a deal when he was just 17. To date he has recorded over 100 solo albums to date, learned to play 15 instruments across multiple genres, and has written lyrics and music to well over 1600 original songs.

For over 25 years the award winning Canadian songwriter, multi-instrumentalist, and educator has performed major folk festivals and traveled throughout North America and Europe, sharing his songs and ebullient personality, and warming stages with the likes of Dar Williams, Richard Thompson, and Ron Sexsmith.

Dan's signature guitar playing style is a beaming nod to the the great guitar masters: Pete Townshend, Norman Blake and Doc Watson. Dan Frechette is equally at home in the spotlight as he is as a session and backup player, able to change styles to suit an audience or recording situation at the drop of a tip in his hat.

After spending most of his career thus far in either Winnipeg, Manitoba, or Toronto, Ontario, Dan is now based in a very different environment - the Santa Cruz Mountains, sandwiched between California's Monterey and San Francisco Bays. Dan shares a diverse and refreshing songwriting style in the spirit of Neil Young, Gordon Lightfoot, Tom Petty, Bob Dylan, Louis Armstrong and Paul Simon. Greg Quill of the 'Toronto Star' called Dan's CD, "Lucky Day", "an album that will surely find an exalted place in the canon," and Michael Regenstreif, writing in the eminent folk music periodical 'Sing Out!', called Dan "one of the best singer-songwriters I've heard in a long time."

His songwriting efforts have been included in feature films and have been discovered, recorded, and performed widely by celebrated artists around the world, including The Duhks (Canada), Dervish (Ireland), The Ploughboys/Damian Howard (Australia), Emma Cloney (Canada), Jessee Havey (Canada), and The Stacks/Tania Elizabeth (United States). Among his most covered songs are "Who Will Take My Place," "The Mists Of Down Below," "My Bride and I," "You Don't See It," "Goodbye Monday," and "Hurricane Heart."

In addition to his explorations as a multi-instrumentalist across a number of genres, Dan celebrates a wealth of song knowledge encompassing everything from oldies and classic Rock & Roll to Vintage Blues, R&B, Motown, Classic Country to Old Tyme, Woody Guthrie to Bill Monroe and world music traditions.

Dan spends most of the year on the road, touring with the amazing violinist/composer/singer Laurel Thomsen, as the original Roots-Folk duo Dan Frechette & Laurel Thomsen. His travels have taken him all over the globe, inspiring a few closet superstars to also dedicate their livelihoods to music.



Acoustic & Electric 6 & 12 String guitar
harmonica
bass
Dobro
mandolin
Resophonic slide guitar
ukulele
autoharp
4 and 5 string banjo
dum kit, hand drums, and percussion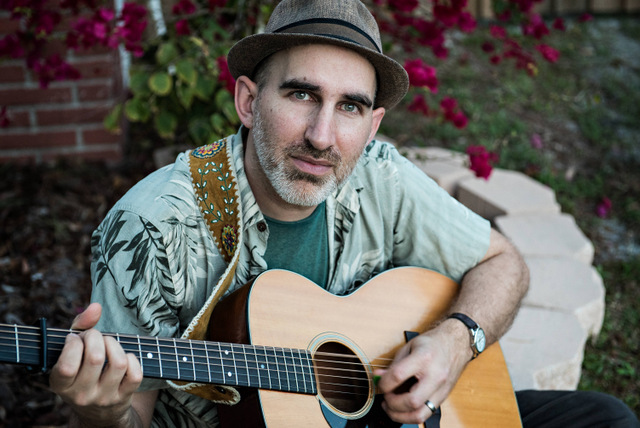 Dan Frechette has never written a song I don't like.
Ismaila Alfa, CBC Radio.
…true blue blues, front to back, and as authentic, experienced and soul-on-sleeve as they come.
Jen Zoratti, Uptown Magazine
Dan is an outstanding singer/songwriter/performer. I am a big fan. He's also a wonderful person. How very fortunate you are to have Dan perform in your town.
John Einarson, music author
Dan's concert was one of the most beautiful shows I have ever been to. Genuine, pure, and an amazing musician with stories and songs just bursting from his heart... and the humour factor topped off one fantastic evening! My heart is bursting with joy.
Susan Hastings, radio personality